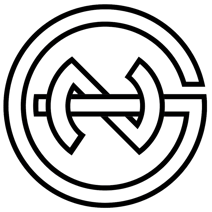 Content Coach and Strategist
I help creators and entrepreneurs level up their content with sustainable and scalable strategies and systems.
Meet Natacha Guyot, PhD (she/her)
As a passionate, creative, and organized professional, I understand how storytelling is central to our human experience, no matter whether it takes place through speech, the written word, photos, illustrations, video, or audio content. This helps us relate to others, deliver memorable value, and build lasting community.
My background includes graduate media studies across three countries and corporate experience in content management and customer experience in marketing and SaaS companies.
Mentoring has played a big role in my professional journey and I love understanding people's challenges and goals so we can co-create customized solutions with reliable and scalable systems to make your content strategy shine while giving you time to focus on other aspects of your brand and business.
I am also invested in designing resources for graduate students, including my upcoming book Practical Tips for Teaching Assistants (August 2023).
In addition to my coaching work, I am an avid book wyrm, a proud science fiction nerd, and cat mom to 3 rescue fur babies.
What to Expect
When working together, you will:
Create sustainable content creation and distribution systems and processes

Build foundational channels you can scale as your business evolves

Engage with your target audience in channels you both enjoy

Strengthen your voice and tone for a cohesive brand experience

Free yourself from solely relying on social media

Produce content you're proud of

Share consistent value with your audience and serve them more effectively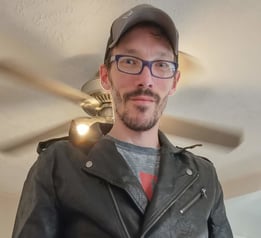 "Before working with Natacha, my YouTube channel was dead and in shambles with no proper organization or content to speak of. Although my Twitch page was better, it still required adjustments to increase its flow and professionalism.
Working together has been one of the easiest and most pleasant partnerships I've experienced in a while. It feels amazing, working with a coach of this caliber. Natacha's recommendations were very concise and easy to implement.
Thanks to our partnership, I've gone from a nonexistent YouTube presence to releasing content I'm proud of and building viewership. I would recommend her coaching to everyone looking to level up their content!"
Maliciously Compliant - Game Streamer and Content Creator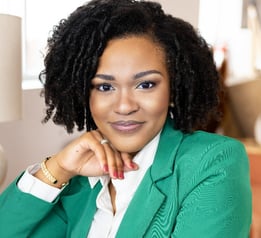 "I had the pleasure of meeting Natacha to discuss her coaching business. I came prepared to give her tips and strategies on how to make her business a success. What I did not expect was for her to give me so many awesome tips on content creation. I will take the nuggets she provided to make my YouTube content journey even better. I'm so excited to try what she suggested. Thanks again Natacha for sharing your content creation knowledge with me."
Valincia Bennett - Business Coach + Strategist
"I've worked with Natacha in a corporate setting for the last year and she's very quickly made a massive impact in my development as an online content creator. She's helped me craft and improve on several content project roadmaps for an online customer community. Natacha stands out above the rest because of her ability to provide constructive feedback and give actionable steps to implement for content creators. I'd be remiss if I didn't mention that she's also incredibly warm, professional, and consistently positive - which is definitely something I look for in a content partner. I highly recommend working with Natacha as a content consultant!"
Jessica Mendez - Writer and Digital Community Manager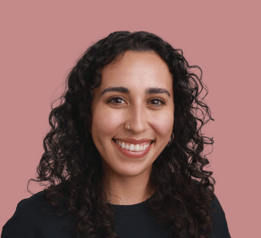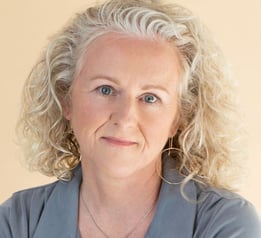 Natacha is delightful to work with and I enjoyed the conversational format of her coaching. She asked insightful questions that helped me overcome several mindset roadblocks around batch-producing my content.
Natacha sent me a series of questions before our session, which helped me clearly articulate what my struggles were. We specifically addressed each of my pain points during our session and had enlightening conversations around mindset and organization that led to many a-ha moments.
Natacha helped me envision a system to batch-produce my LinkedIn content, from planning to production and scheduling. She had practical suggestions to offer, and I'll implement many if not all of them.
I would absolutely recommend Natacha to anyone who is looking for someone to help them turn their social media content chaos into a well-oiled machine.
Sophie Van Tiggelen - Online Course Expert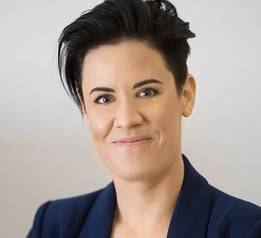 Natacha made creating video content less daunting, more accessible, and something I can now achieve. Before working with her, I knew video content was something I should be doing, but there was no way I'd ever do it. I didn't have the equipment, time, or technological knowledge. Working with Natacha made me feel validated because I'm not the only person who feels like this and she gave me accessible and time-saving alternatives for video content, such as lives. I now feel like I can achieve video content without fear or overwhelm, which many business owners need.
Stephanie Shaw - Web Designer and Marketing Consultant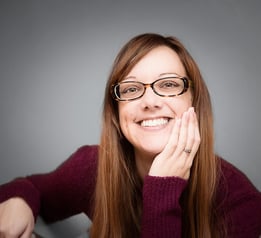 I recommend Natacha to anyone wanting to overcome a challenge in their YouTube content strategy. Working with her was very easy through Zoom, and I was impressed that she did a lot of preparation, including a full channel audit.

She recorded the session, too, so I would have everything to look back on in the future. I didn't have to take notes as she also provided the transcripts and materials, so I could maintain focus on the valuable tips and ask questions along the way. I did not feel rushed, and the information was thorough and easy to comprehend.

Before working with Natacha, my YouTube channel was only getting sparse views and I was feeling frustrated by not knowing where I was making mistakes. Natacha told me what I was doing correctly and what needed fixing so that I could focus on what to change while continuing to do what worked well. This helped me focus and create a plan!
Christy Birmingham-Reyes - Women Empowerment Blogger
"Natacha is the best I've worked with yet. Her attention to detail, her care and her mastery shows in every stage of the process. I am a corporate Manager who is working on moving into a full-time entertainment career and in building my website and socials I wasn't able to achieve the level of attention to detail that I wanted on my own.
Being a busy family man, I already have so many things going on and Natacha was able to come in and optimize my socials. She went through every page in detail and made expert recommendations that I could implement to increase my user experience.
I have already seen results from her recommendations and when fans and customers visit my websites and social media platforms they will see and believe that I am already further ahead and working with the highest quality experts in my field. My socials have been optimized as if I have a full team and am already signed to a major record label. Thank you for your expert guidance, Natacha, looking forward to working with you again!"
Xander S. - Singer/Songwriter