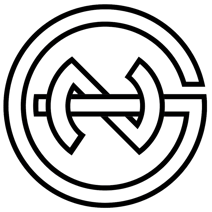 Create and
Repurpose
Engaging Videos
Unleash the power of video, live and pre-recorded, to elevate your brand and attract more clients.
Power Up Your Brand with Effective Video
When working together, you learn how to:
Clarify your video strategy

Master filming basics

Build longevity with a YouTube channel

Maximize impact with live video

Repurpose video to increase reach and save time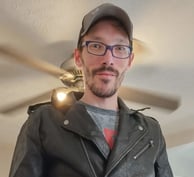 Before working with Natacha, my YouTube channel was dead and in shambles with no proper organization or content to speak of. Although my Twitch page was better, it still required adjustments to increase its flow and professionalism.
Working together has been one of the easiest and most pleasant partnerships I've experienced in a while. It feels amazing, working with a coach of this caliber. Natacha's recommendations were very concise and easy to implement.
Thanks to our partnership, I've gone from a nonexistent YouTube presence to releasing content I'm proud of and building viewership. I would recommend her coaching to everyone looking to level up their content!
Maliciously Compliant - Game Streamer and Content Creator
Can't say enough good things about Natacha and her work! In a world where creating video content feels way too complicated, she really helps break things down in a way that makes creating content fun and easy! Not to mention, she brings her fun, wit and compassion to the table, which makes any interaction with Natacha super memorable.
If you have been struggling to create video content or do not know where to get started, Natacha is your woman!
Lauren Ashley - Heart-Centered Community Builder for Women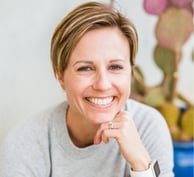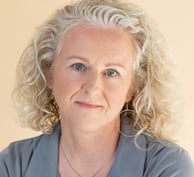 Natacha is delightful to work with and I enjoyed the conversational format of her coaching. She asked insightful questions that helped me overcome several mindset roadblocks around batch-producing my content.
Natacha sent me a series of questions before our session, which helped me clearly articulate what my struggles were. We specifically addressed each of my pain points during our session and had enlightening conversations around mindset and organization that led to many a-ha moments.
Natacha helped me envision a system to batch-produce my LinkedIn content, from planning to production and scheduling. She had practical suggestions to offer, and I'll implement many if not all of them.
I would absolutely recommend Natacha to anyone who is looking for someone to help them turn their social media content chaos into a well-oiled machine.
Sophie Van Tiggelen - Online Course Expert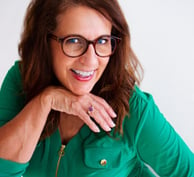 Natacha's ability to develop and execute comprehensive content strategies is truly remarkable. She has an innate understanding of how to connect with target audiences, engage them with compelling content, and drive meaningful results. She has studied film making and as such she excels at story telling in her content!
One of Natacha's standout qualities is her strong communication and collaboration skills. She is very talented at helping creatives and entrepreneurs to create cohesive and impactful content campaigns. Her leadership and project management skills ensure that every project is delivered on time and exceeds expectations.
If you are looking for someone who can take your content strategy to the next level, Natacha is the person you need to connect with.
Sally Arkell-Boles - Elite Success and Mindset Coach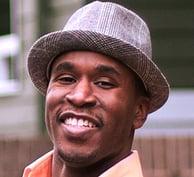 Some of what I appreciate most about Natacha is that she's incredibly responsive, genuine, sincere, and generous with her time, expertise, and presence. She's the TRUTH in video because she shows up weekly, practices what she preaches, and is constantly dropping gems on us.
There's nothing unapproachable about her; she inspires me to practice more grace in my life and in my business. Plus, you can't beat her scene-stealing cat who makes an appearance in (nearly) every webinar she hosts, ha!
Working with Natacha is to work with a living legend.
Darnell Brown - Fractional Growth Strategist and Designer