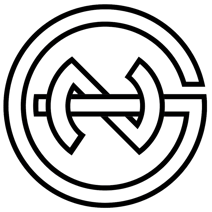 Tarot for Business and Career ($75)
Are you looking for new insights for your business or career?
An intuitive tarot reading can provide you with new ideas to explore. Gain clarity and inspiration in your current season and next projects with intuitive readings blending tarot and oracle cards.
I bring over 20 years of tarot experience and blend my intuitive practices with my content strategy expertise to help you explore the season you're in and what potentials you could dig deeper in.
What to Expect
A live 60-minute reading about an open question or theme related to your business and/or career,

The opportunity to ask for 2-3 additional cards for clarification during the session,

Access to the session recording, pictures of the cards, and an in-depth recap (including reflection prompts) within 48 hours after the reading.
What to Know
You must be 21 years or older,

I don't read about yes/no question, or predict the future: you have free will,

For legal reasons, all readings are for entertainment purposes only,

Information provided by the reader is not to be substituted for professional, legal and/or medical advice,

No questions on medical/health or legal issues will be answered,

No guarantees are offered and all sales are final.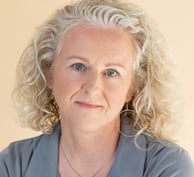 I was attracted by the "tap into your intuition and gain insight aligned with your values" part of the offer.
This year has been a year of intense growth for me, with new offers, many new connections made, and I wanted to gain clarity about my future path. What to work on, what to drop, where to invest my energy, and which pitfalls to avoid?
The reading in itself was super interesting. The cards confirmed things I had been pondering, brought my attention to certain areas I needed to attend to, and gave me a general sense of guidance for what's coming up next.
The whole session was recorded, so I can go back to it anytime I want. I also received a picture of my card spread + a written report on what was said during the session (what each card meant). Plus, and that was really cool, Natacha added thinking prompts to help me dive deeper into the findings.
I would recommend a tarot reading (for your biz) if you are ready and willing to tap into your intuition (you have everything you need inside of you) to find clarity about your biz in a way that is totally new and fun.
Sophie Van Tiggelen - Online Course Expert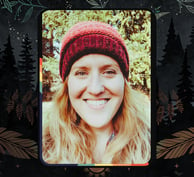 Natacha did a couple of readings for me and I'm still reflecting on them to this day. How she showcases the messages is done with compassion, empathy, and truth-telling. I appreciate that she doesn't do spiritual bypassing, because that doesn't always get to the root of what's needing to be looked at. Not only is she a talented content guru, but the fact that she can speak to the spiritual business owner, as well as the woman, is huge! Looking for some fresh, new perspectives? Contact her!
Virginia James - CEO/Founder of Feminine Sage Wisdom, LLC