Work with Me
Are you a creator, entrepreneur, or scholar ready to make content creation and distribution easier? Let's do it!
Whether you need help for a specific roadblock or are looking to level up your whole content system, I can help.
The Sustainable Content Blueprint
Would you like to build content systems that:
Simplify your creation and distribution process

Provide consistent value to your audience

Does not rely on social media only

Can evolve with you and your business
We can make it happen with the Sustainable Content Blueprint!
This 3-month program involves 13 weekly 60-minute calls, email support, educational materials delivered via email, and weekly exercises to implement what you are learning and build your sustainable content system.
You will not only be able to create content on your own, but also communicate your brand's identity and messaging to other freelancers or new team members to ensure your vision is communicated appropriately.
The Sustainable Content Blueprint starts at $3,000 and due to the nature of live coaching and the different materials provided, no refund is offered.
Content Breakthrough Session
(starts at $400)
Are you stuck on a specific part of your content strategy like what to offer as your lead magnet or how to feel more comfortable on camera?
During these 90 minutes, we address your goals and challenges and find strategies and methods that help you solve the issues and move forward with confidence.
In addition to this breakthrough session, you receive personalized next steps and 1 week of email access to address lingering questions and make sure you're on the right track.
Grad Student Power Session
(starts at $180)
Are you a grad student attending a US university who's struggling with something like:
Teaching assistantship

Writing a research paper

Studying for your field exams

Crafting your dissertation proposal

Getting ready to defend your dissertation
During this 45-minute conversation, we can address your challenge and find resources and techniques to help you accomplish the task and move forward with your grad school curriculum. You also get 1 week of email access for follow-up questions.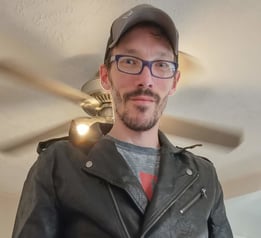 "Before working with Natacha, my YouTube channel was dead and in shambles with no proper organization or content to speak of. Although my Twitch page was better, it still required adjustments to increase its flow and professionalism.
Working together has been one of the easiest and most pleasant partnerships I've experienced in a while. It feels amazing, working with a coach of this caliber. Natacha's recommendations were very concise and easy to implement.
Thanks to our partnership, I've gone from a nonexistent YouTube presence to releasing content I'm proud of and building viewership. I would recommend her coaching to everyone looking to level up their content!"
Maliciously Compliant - Game Streamer and Content Creator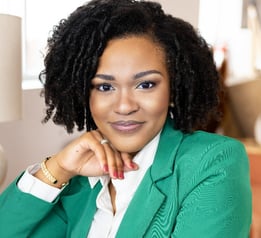 "I had the pleasure of meeting Natacha to discuss her coaching business. I came prepared to give her tips and strategies on how to make her business a success. What I did not expect was for her to give me so many awesome tips on content creation. I will take the nuggets she provided to make my YouTube content journey even better. I'm so excited to try what she suggested. Thanks again Natacha for sharing your content creation knowledge with me."
Valincia Bennett - Business Coach + Strategist
"I've worked with Natacha in a corporate setting for the last year and she's very quickly made a massive impact in my development as an online content creator. She's helped me craft and improve on several content project roadmaps for an online customer community. Natacha stands out above the rest because of her ability to provide constructive feedback and give actionable steps to implement for content creators. I'd be remiss if I didn't mention that she's also incredibly warm, professional, and consistently positive - which is definitely something I look for in a content partner. I highly recommend working with Natacha as a content consultant!"
Jessica Mendez - Writer and Digital Community Manager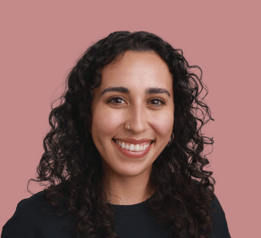 Free Discovery Call
Let's see if we're a good match and schedule a 30-minute discovery call.
This way, we can discuss what your situation and goals are.
During our conversation, I also share how I can help you turn your content strategy into an enjoyable and memorable experience for you and your audience.