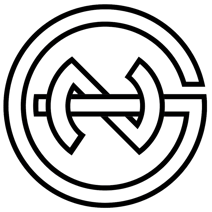 Privacy Policy
Natacha Guyot L.L.C. (the "Company") operates natachaguyot.com (the "Website"). By using this website, you accept the following practices outlined in this Privacy Policy. The owner of the Company, Natacha Guyot, will be referred to as "I", "us", "our", and "we" throughout this Privacy Policy.
Please read our privacy policy carefully to get an accurate understanding of how we collect, use, protect, and otherwise handle your Personally Identifiable Information (PPI) in accordance with the law.
It is important that you read over the following disclosures carefully. If there are any questions or needed clarification on this statement, please email the website owner, Natacha Guyot, at natacha@natachaguyot.com.
Information We Collect
We collect personal and non-personal information when you provide it to us while using our website. The personal information we may collect includes your name, mailing address, phone number, and email address.
The non-personal information that we may collect includes your browser type, the URL of the previous website you visited, your ISP, operating system, and your Internet Protocol (IP) Address. This non-personal information collected is not used by us to personally identify you and is not readily usable for that purpose. Please refer to the "Audience Analytics' section of this privacy policy to better understand how this information is collected.
Information may be collected when sending information through the website, such as comments on posts or pages, inquiries, and/or any other request or question submitted through this website. When you subscribe to any of our services, email opt-ins, or free downloads, we may collect your name, mailing address, phone number, email address, and any other information requested at the time of the registration process.
By providing this personal information, you agree to allow us to communicate with you regarding the website or any of our services or products. If at any point in time you would like to opt-out of these communications, you may do so. Please refer to the 'Opting-Out From Communications' section in this Privacy Policy.
Use of Information Collected
We use your personal information primarily for our own internal purposes such as providing, maintaining, and evaluating and improving this website. We use the non-personal information we collect to track the use of this website and to assist us in providing, maintaining, evaluating, and improving natachaguyot.com and the content we offer.
Information Protection
Protecting your personal information is our top priority. We follow generally-accepted industry standards to protect the personal information submitted to us, both during transmission and once it is received.
Please note that no method of transmission over the Internet is 100% secure. Therefore, while this website strives to use commercially acceptable means to protect your personal information, we do not guarantee absolute security.
We are not responsible for the unauthorized acts of others and we assume no liability for any disclosure of information due to errors in transmission, unauthorized third-party access (such as hacking) or other acts of third parties, or acts or omissions beyond reasonable control.
Audience Analytics
This website uses basic visit trackers that are part of the GoDaddy dashboard capabilities to track the statistics regarding our audience and website traffic. No personally identifiable information is transferred from the website to GoDaddy analytics. We do not presently use Google Analytics.
Our Use of Cookies
Cookies are used on this website to track your use of natachaguyot.com and the content we offer. This allows us to provide you with a more personalized user experience while using the website.
You can accept or decline cookies using your web browser settings. If you choose to disable cookies on your browser, some areas of the website may not work properly or at all.
Opting-Out From Communications
At any point in time, you have the option to opt-out of communications from natachaguyot.com. For example, if you sign up to receive emails, but do not wish to receive them information from us anymore, you may opt-out or unsubscribe by following the instructions provided at the bottom of each email communication. Please allow for a couple of days following to ensure that we properly removed you from all correspondence.
Children's Policy
Our website is not intended for children under the age of 18. We do not knowingly or specifically collect information about children under the age of 18. We believe that children of any age should get a parent's consent before giving out personal information.
Contacting Natacha Guyot
Contact information may be found on the 'Contact' page. If you have any comments or questions regarding this privacy statement, please contact us by email at natacha@natachaguyot.com.
Changes to this Privacy Policy
This Privacy Policy is subject to change at any time. You acknowledge and agree that it is your responsibility to review the legal documents on this site periodically to be aware of any modifications. We will notify you of any changes to this Privacy Policy by posting those changes on this page with the date of modification.
Last Updated on April 16th, 2023.