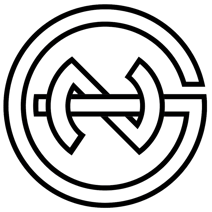 Video Services
Are you a creative, solopreneur, or SMB looking to create engaging videos and repurpose them in 21+ pieces of content to increase brand awareness and attract quality clients?
Let's talk!
The Video Alchemist Program
(starts at $900/month)
The Video Alchemist is a 6-month 1:1 coaching program designed to empower creatives, solopreneurs, and SMBs to produce and repurpose engaging video content, so they can elevate their brand, attract more clients, and plan 1 year of videos with ease.
The 5-step framework of the Video Alchemist helps you:

🔥 Clarify Your Video Strategy
This way, you'll have magnetic content pillars that allow you to confidently design your video strategy and process, so you can produce videos that are aligned with your brand.

🔥 Master Filming Basics
This way, you'll have your equipment to produce high-quality videos and feel confident in showing up on camera to engage with your audience and attract more clients.

🔥 Build Longevity with a YouTube Channel
This way, you'll have an optimized YouTube channel that increases longevity and discoverability for your live and pre-recorded video library.

🔥 Maximize Impact with Live Video
This way, you'll have hosted at least one live virtual event to create real-time engagement with your audience, increase perceived value, and simplify collaboration.

🔥 Repurpose Video to Increase Reach and Save Time
This way, you'll have a strategy to repurpose any long-form video live or pre-recorded into 21+ pieces of content to maximize your time and consistently increase your influence.
The Video Elixir Session
($500)
Are you stuck on a specific part of your video creation or repurposing process? The Video Elixir Session is a laser-focused intensive to help you move through that roadblock and take your strategy to the next level.
An intensive 90-minute Video Elixir Session can help you overcome challenges like:
Identify your content pillars

Set up your YouTube channel

Repurpose your pre-recorded or live video

Host a LinkedIn live and stream it on multiple platforms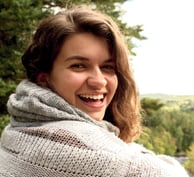 Natacha is BRILLIANT with video content.
In a few minutes, she completely changed my approach to video marketing and gave me simple tools that are making my life incredibly easier.
She's perfect for the person who wants to uplevel their video content yet makes it simple and quick. Her knowledge and skills make her the appropriate help for someone like me who's a complete beginner in video content.
I highly recommend her and her approach.
Audrey Gerber - CEO Spotless Girl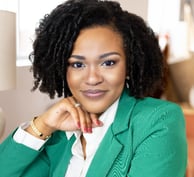 I had the pleasure of meeting Natacha to discuss her coaching business. I came prepared to give her tips and strategies on how to make her business a success. What I did not expect was for her to give me so many awesome tips on content creation. I will take the nuggets she provided to make my YouTube content journey even better. I'm so excited to try what she suggested. Thanks again Natacha for sharing your content creation knowledge with me.
Valincia Bennett - Business Coach + Strategist
Natacha's straight forward strategy to video content helped me started on my first videos! She helped me understand why long-format videos should be the cornerstone of my video content strategy. I didn't realize that I could repurpose long-format videos into shorts and podcasts. This makes the whole process less daunting because I can get multiple uses out of my efforts. When thinking about video, I usually think of pre-recorded, but now I see the light! Live video saves so much time in the editing room that it's worth getting over my jitters and providing real value to my clients in real time video. I highly recommend working with Natacha!
Lark Stewart - Licensed Life Insurance Broker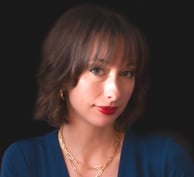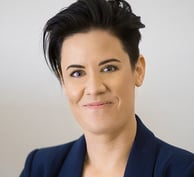 Natacha made creating video content less daunting, more accessible, and something I can now achieve. Before working with her, I knew video content was something I should be doing, but there was no way I'd ever do it. I didn't have the equipment, time, or technological knowledge. Working with Natacha made me feel validated because I'm not the only person who feels like this and she gave me accessible and time-saving alternatives for video content, such as lives. I now feel like I can achieve video content without fear or overwhelm, which many business owners need.
Stephanie Shaw - Web Designer and Marketing Consultant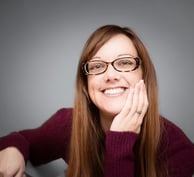 I recommend Natacha to anyone wanting to overcome a challenge in their YouTube content strategy. Working with her was very easy through Zoom, and I was impressed that she did a lot of preparation, including a full channel audit.

She recorded the session, too, so I would have everything to look back on in the future. I didn't have to take notes as she also provided the transcripts and materials, so I could maintain focus on the valuable tips and ask questions along the way. I did not feel rushed, and the information was thorough and easy to comprehend.

Before working with Natacha, my YouTube channel was only getting sparse views and I was feeling frustrated by not knowing where I was making mistakes. Natacha told me what I was doing correctly and what needed fixing so that I could focus on what to change while continuing to do what worked well. This helped me focus and create a plan!
Christy Birmingham-Reyes - Women Empowerment Blogger
"Natacha is the best I've worked with yet. Her attention to detail, her care and her mastery shows in every stage of the process. I am a corporate Manager who is working on moving into a full-time entertainment career and in building my website and socials I wasn't able to achieve the level of attention to detail that I wanted on my own.
Being a busy family man, I already have so many things going on and Natacha was able to come in and optimize my socials. She went through every page in detail and made expert recommendations that I could implement to increase my user experience.
I have already seen results from her recommendations and when fans and customers visit my websites and social media platforms they will see and believe that I am already further ahead and working with the highest quality experts in my field. My socials have been optimized as if I have a full team and am already signed to a major record label. Thank you for your expert guidance, Natacha, looking forward to working with you again!"
Xander S. - Singer/Songwriter